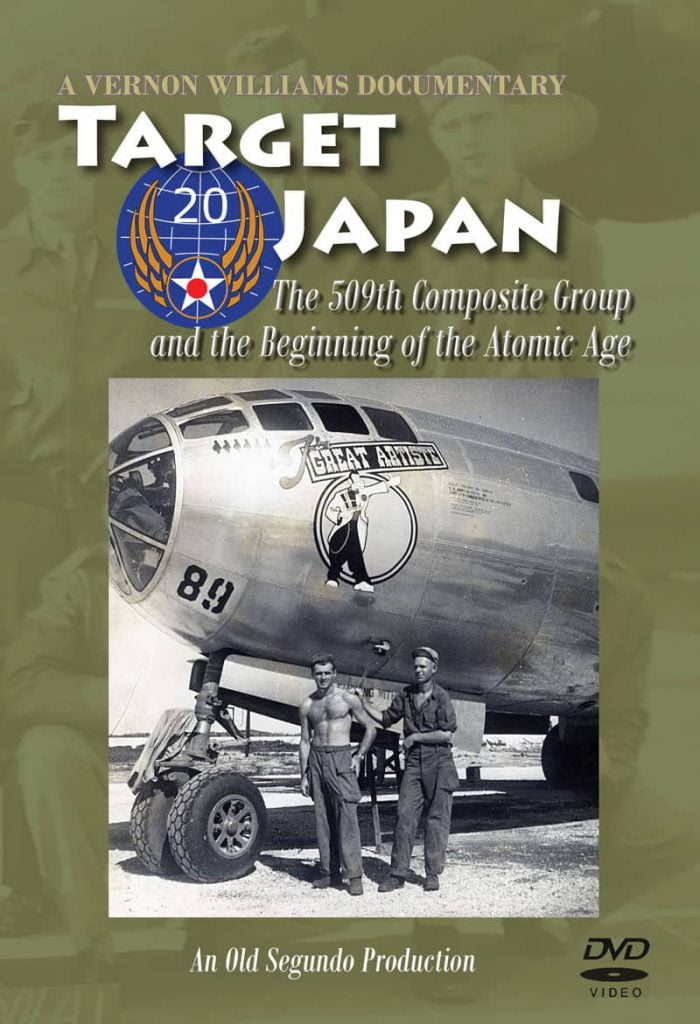 The 509th Composite Group and the Beginning of the Atomic Age
Estimated Release:  2022
Lt. Colonel Paul Tibbets is tasked to organize a new composite bomb group that will assemble the best of the best to prepare for the atomic missions.
Rustic living conditions in the desert country of Utah and the training begins.
The 509th Composite Group operated B-29 bombers, but it also carried in its inventory C-47 and C54 cargo aircraft.
Three B-29s arrived over Hiroshima & Nagasaki to deliver the bomb, to measure the blast area and to photograph and film the target site.
Secrecy and the group area on Tinian included 89 quonset huts that provided isolation for the 509th.
Ordinary citizen soldiers made up the roster of the 509th who made history on Tinian Island.
"In my 603rd Air Engineering Squadron in the 509th, I was assigned specific jobs on the aircraft, and my buddies had their assignments. We were told that we couldn't talk about what we were doing to anyone–even our best friends. So I never knew much about what the other guys were doing." S/Sgt Andrew L. Williams, NCOIC, Airframe Repair Shop (pictured at right under the nose of the Great Artiste, the only plane to fly both atomic missions.)
Preliminary research and scriptwriting are underway for a new documentary film on the 509th Composite Group and the atomic missions to Japan. This new film will add much to what we know about the atomic project, especially the ordinary people who worked behind the scenes to end the war in the Pacific.
Dr. Vernon L. Williams will write, produce, and direct the new film.  "This documentary film will bring to life the stories of a unique group of Americans who gathered at Wendover, Utah in the 509th Composite Group to try to do the impossible." stated Williams. From mechanics and airframe technicians to flight crews and the leadership who helped end the Pacific war, this film will follow the story of ordinary Americans doing extraordinary things.
Purchase This Film at oldsegundo.com