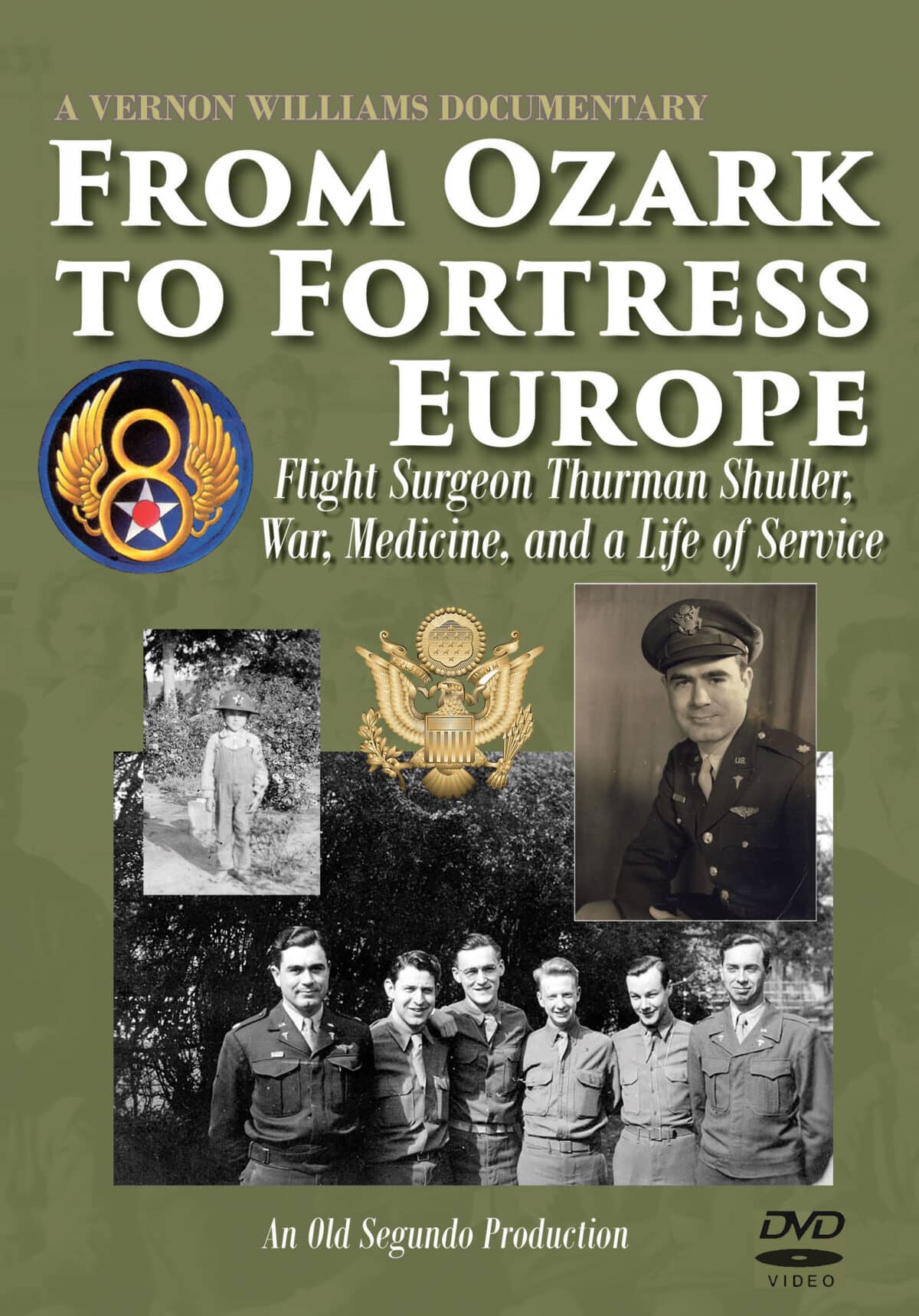 Flight Surgeon Thurman Shuller, War, Medicine, and a Life of Service
World Premiere Presented in McAlester, Oklahoma on July 20, 2021
Released July 21, 2021
Born in 1914, Thurman Shuller grew up on a modest farm near Ozark, Arkansas.
Through hard work and a commitment to education, all six of the Shuller brothers earned a college education that led each to a life of success in career and family away from the farm .
Thurman pursued a medical degree at the University of Arkansas and later served a two-year internship at Charity Hospital in New Orleans.
With war clouds on the horizons, Dr. Thurman Shuller volunteered for active service in the Army as a surgeon at the Las Vegas Gunnery School and later attended the Military Aviation Medicine course Randolph Air Field in Texas to become a flight surgeon.
Lt. Shuller is assigned as squadron surgeon in the 369th Bomb Squadron, 306th Bomb Group at Wendover, Utah. Soon he is elevated as the Group Surgeon and begins his historic journey as he and the rest of the Bomb Group departs for Thurleigh, England and combat in the European Theater of Operations.
First as Group Surgeon in the 306th, and later as the Chief Surgeon of the 1st Air Division, Lt. Colonel Shuller rises quickly as he influences policies at higher headquarters involving aircrew survival, tour limits, and improving conditions arising out of the Maximum Effort missions.
The flight surgeon in the motion picture, Twelve O'Clock High is based on Shuller during his time as Group Surgeon at the 306th Bomb Group at Thurleigh. He ended the war as a full colonel, going from 1st Lieutenant to Colonel in just four years.
Purchase This Film at oldsegundo.com