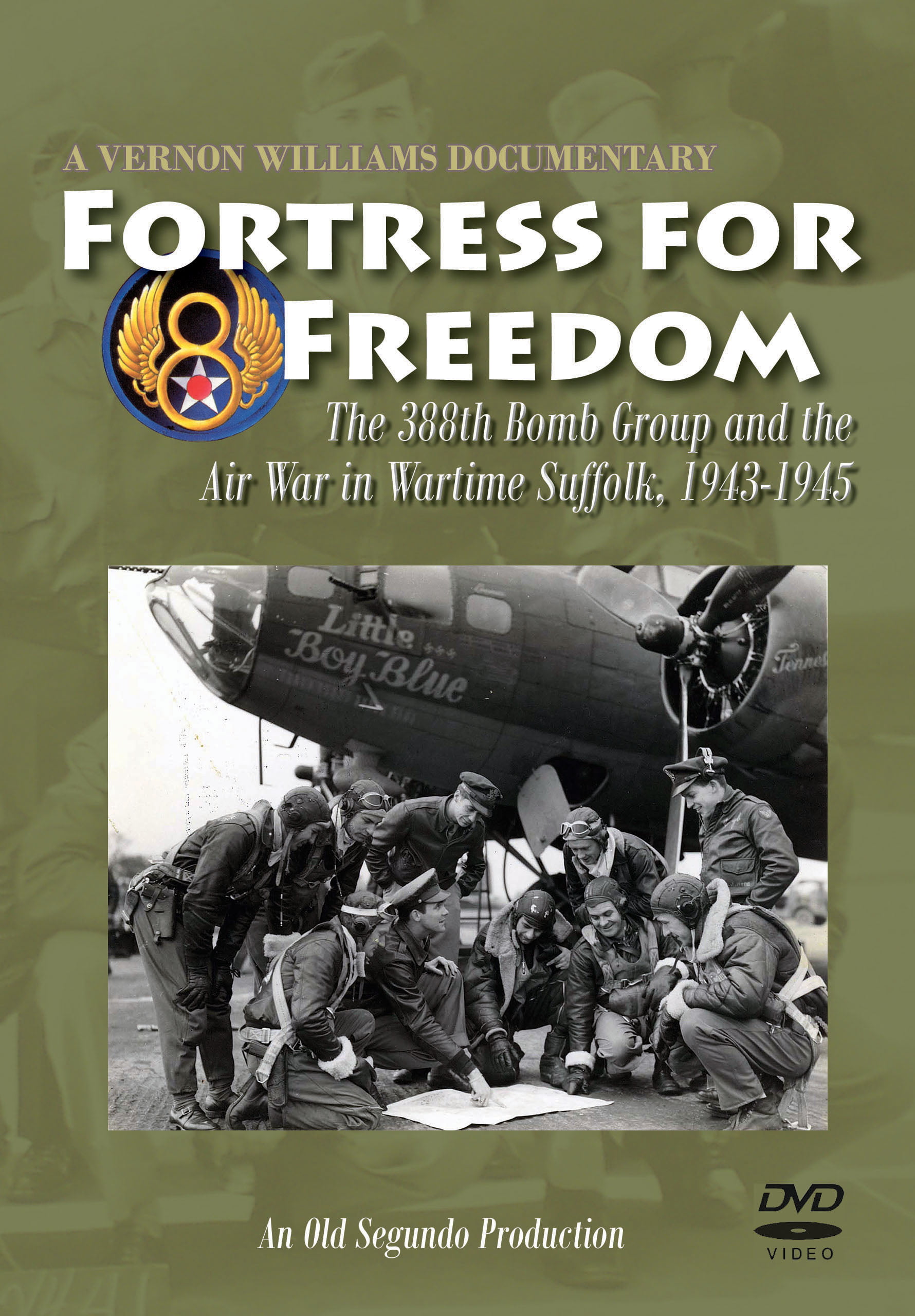 The 388th Bomb Group (H) and the Air War in Wartime Suffolk, 1943-1945
Training at Wendover, Utah with commander Colonel William B. David, as the bomb group organized its ground and air units for combat.
Blitz Week cost the bomb group nine of its original forty planes and crews.
A glimpse at life in and around the villages near the base at Knettishall as the Yanks were welcomed and became a part of life there.
London offered escape from the rigors of missions and life on the air front at Knettishall.
The Red Cross at Knettishall==the Aero Club, classes, and home away from home.
Disaster at Poltava in Russia and the story of missions as the war winds down.
"This was a very, very quiet place when suddenly when all these trucks and aircraft turned up. It was phenomenal–it was just like going from a small village to a town– suddenly the pubs are absolutely filled up."
Fortress for Freedom traces the story of the 388th Bomb Group (H) from activation and training in the United States to combat operations in the European Theater of Operations during World War II. Based at Knettishall, east of Cambridge in wartime England, the men of the 388th took the war to German-ocuppied Europe. Beginning on July 17, 1943, the 388th flew 314 missions during three years of active operations. During the war, the Group suffered 91 aircraft lost, 524 men killed in action, 801 taken prisoner, and 2 missing. Supported by British families in the surrounding villages and towns, these young men of the 388th made a difference in the victory won in the skies over Europe. A unique look at the men who spear- headed the air war against Germany and the price that they had to pay.
Length 58 minutes
Purchase This Film at oldsegundo.com